Please sign up free registration to enjoy your shopping :)
Note: Please read the ( Order Terms & Conditions ) before place any order

1. View categories or search the items you want from www.taobao.com
Copy taobao.com product link into quick order text box
2. Enter into product detail (select color, size if needed) and click "add to cart"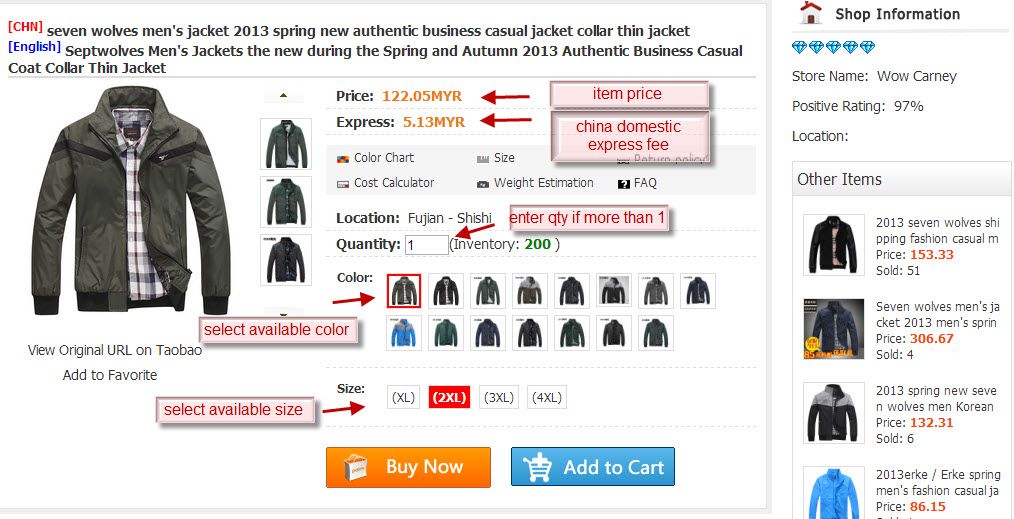 3. View your shopping cart
4. Check your order list with system quotation & service charge. If any quantity / item changed, pls click "Save" before generate your order. When you are done shopping, click "Generate Order".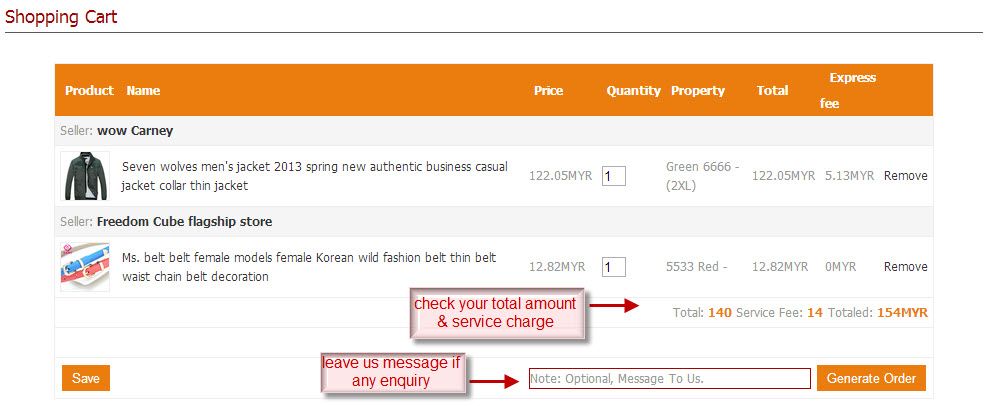 5. Confirm your order to submit order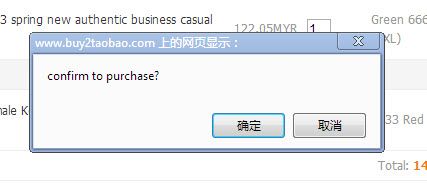 6. Your order is generated & click "Payment" to check out your order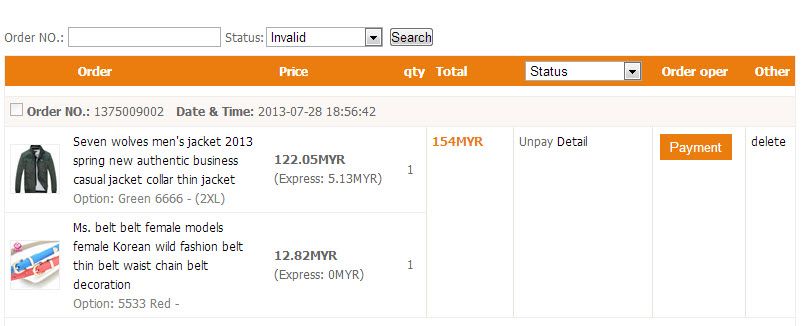 7. View your order list & click "Check Out" to make payment. your po will change to "Paid" and we will process purchase within 24hours
**System will auto quoted china domestic express fee to each item & 1 quantity only. if purchase in many quantities for same item, seller may extra charge due to quantity purchase/ location distance. We will inform you again for the re-charge extra express fee if needed by either email / phone call.
**Any extra balance we will refund to your member account once order completely arrive warehouse.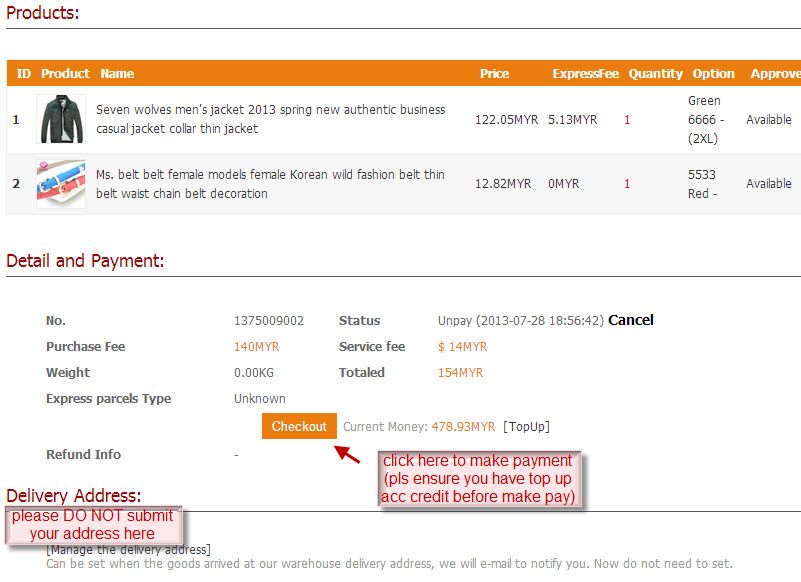 8. Once we success submitted to seller, order status change to "Purchased"
**this is the 1st payment step done. Please take note of auto email inform to process submit delivery detail for international shipping. ( check inbox/ junkmail box) refer click here: How to Submit Delivery